Spot Metals Trading
Trade the instruments that investors turn to for effective portfolio diversification and hedging against inflation.
| wdt_ID | Instrument | Live Spread | Bid Price | Ask Price |
| --- | --- | --- | --- | --- |
| 1 | XAUEUR | | | |
| 2 | XAUUSD | | | |
| 3 | XAGEUR | | | |
| 4 | XAGUSD | | | |
| 6 | XPTUSD | | | |
| 7 | XPDUSD | | | |
*The above prices are for indicative purposes only. Please log into MT4 to see the live trading conditions.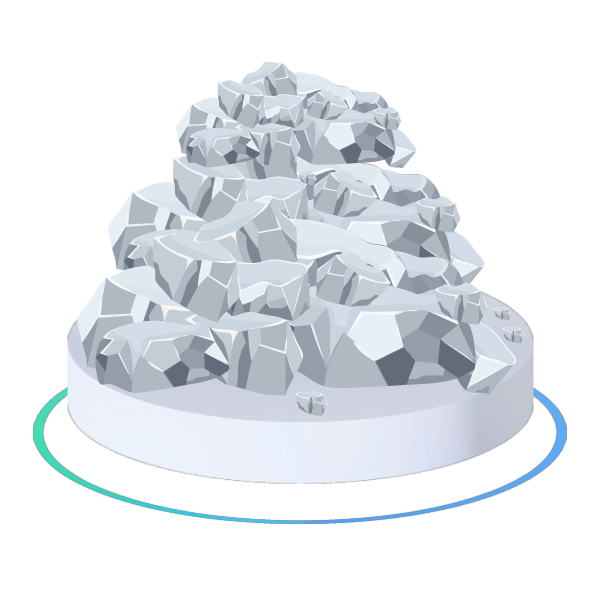 Why Trade Precious Metals
Diversification
Precious metals can be used as part of a diversified portfolio to hedge against investment risk.
Safe Haven
Precious metals like gold, silver, platinum, palladium may keep their value during crises.
Inflation Hedging
During periods of high inflation, valuable metals usually tend to hold their value.
1:3000 Dynamic Leverage
Increase your trading potential with Dynamic Leverage that can go as high as 1:3000.
We Offer More than just CFDs on Metals
Trade CFDs on multiple asset classes under a single account. Trade global currencies, the black gold, digital assets, or the stock markets.
Investing in Precious Metals
Traders stay with us. This is why:
1:3000 Maximum Leverage
With Dynamic Leverage, you can trade larger positions with less funds.
Zero fees on Transactions
You trade 100% of what you deposit and withdraw 100% of what you earn.
Fast & Easy Withdrawals
All your withdrawal requests are processed within just 1 working day.
Competitive Low spreads
With spreads as low as 0.0 you make the most of any trading opportunities.
Ultra-Fast Execution
With ultra-low latency, execution is fast, slippage & requotes are no issue.
All Strategies Accepted
Trading strategies including scalping, hedging, scaling & more are allowed.
Trade on the MT4 – the platform most traders know well
The MetaTrader 4 is the trading platform that millions of traders choose to trade on. Trade on your pc, trade on your mobile phone, trade wherever you might be, on whichever device you may have available.
3 Account Types to Choose from
Kickstart your trading with us, with accounts that cover your trading needs and deposit limits.
CLASSIC
Minimum First Deposit: $50
Account Currency: USD/EUR/JPY/GBP
Commission per side: NO COMMISSION
Spread min: 1.5 pips
Leverage: Up to 1: 3000
Min. Trade Volume: 0.01 lot
PRO
Minimum First Deposit: $2,000
Account Currency: USD/EUR/JPY/GBP
Commission per side: 3$ / lot
Spread min: 0 pips
Leverage: Up to 1: 3000
Min. Trade Volume: 0.01 lot
VIP
Minimum First Deposit: $20,000
Account Currency: USD/EUR/JPY/GBP
Commission per side: $1.5$ / lot
Spread min: 0 pips
Leverage: Up to 1: 3000
Min. Trade Volume: 0.01 lot
Invest with an Honest Broker
Open your account with us and trade CFDS on Forex, Stocks, Cryptos, Indices, Metals and Oil with advantages that can make a difference.

Get Started